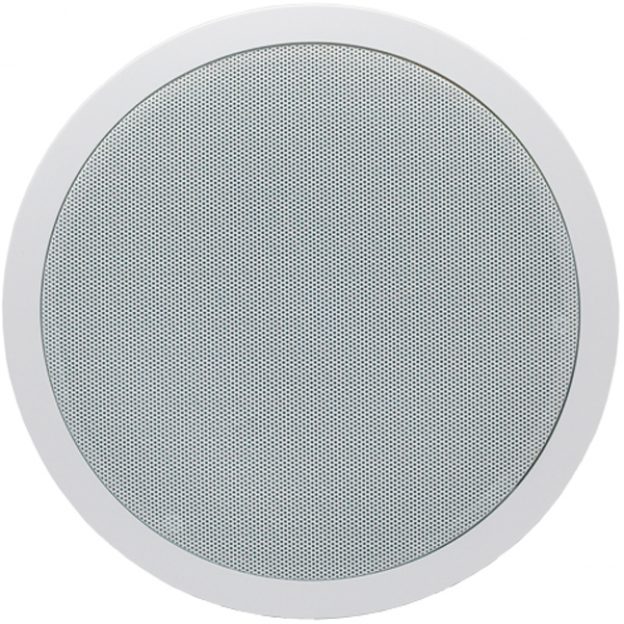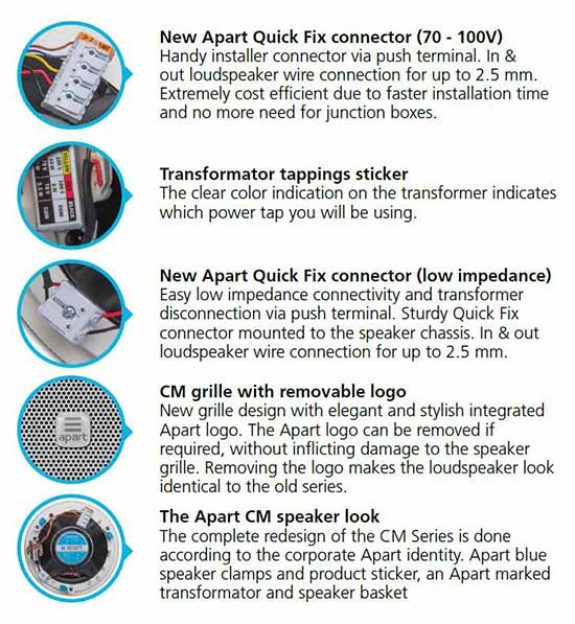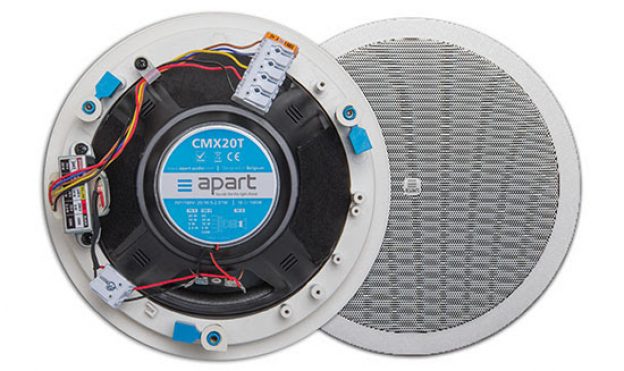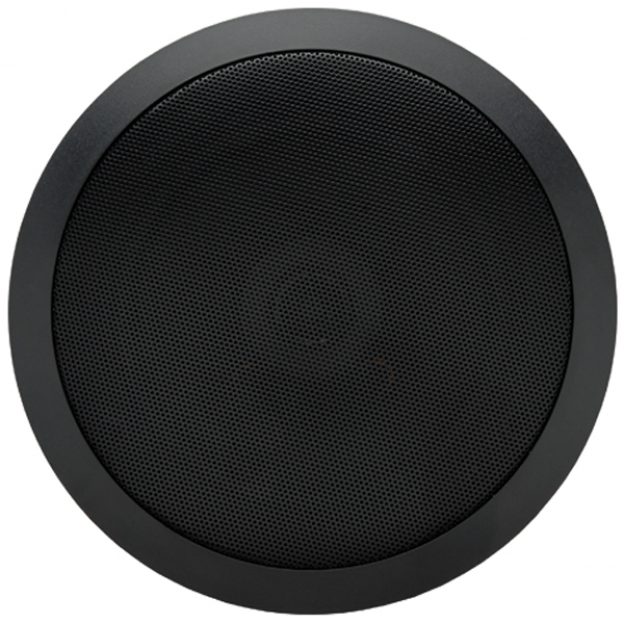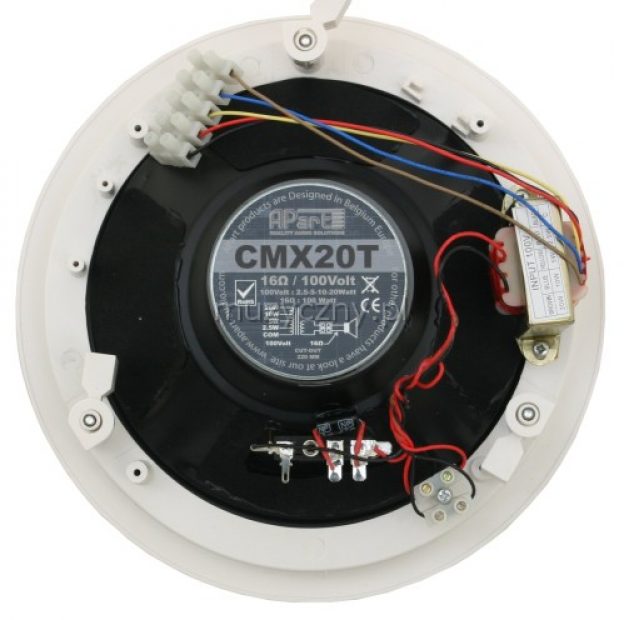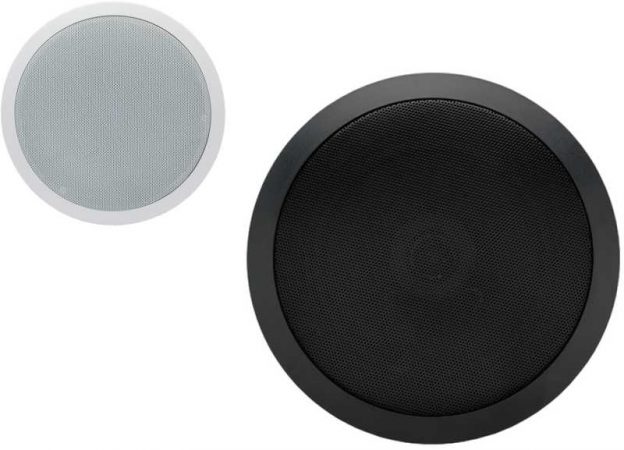 CMX20T (Wit)
Bestelnummer: 10060
Niet op voorraad. Levertijd 14 dagen
APART 8" 2-way ceiling speaker, 100v/20watt 16ohm/100w.
88 dB
50-20 kHz
100V: 20 – 10 – 5 – 2.5 watts
IP54
Inbouwdiepte 90mm (min hoogte)
Uitsparing 220mm
Diameter 245 mm

Meest verkocht plafondspeaker van APART
- 100V of 16ohm
- Twee weg systeem met 8" en 1"
- Vochtbestendig

CMX20T in de praktijk:
- KFC Kroatie
- Eurodom Shopping Center - Kroatië (400 CMX20T)
-

CMX20T two-way built-in loudspeaker produces a warm and deep sound ideal for speech and music. The CMX20T loudspeaker has an 8" enforced polypropylene woofer and 1" tweeter. Due to this enforced woofer, the loudspeaker has a very low distortion! It makes the CMX20T very suitable for the distribution of microphone calls and background music at a higher volume level.
The housing is made of high quality ABS. The woofer is made out of enforced polypropylene with a rubber edge, what makes it moisture-proof. The aluminium grille makes CMX20T humidity proof and suitable for use in bathrooms and kitchens.
In 16 ohms use, you can connect up to 4 loudspeakers in parallel on each channel of a standard 4 ohms amplifier. For 100 volt use, the CMX20T is equipped with a high-quality 20 watts 100 volt transformer with several power tappings (20 – 10 – 5 – 2.5 watts).
This loudspeaker is easy to install, due to its simple, quick mounting system with only 3 screws. These screws are hidden behind the loudspeaker grill, what gives the loudspeaker a modern and striking design.
Er is ook een DESIGN versie beschikbaar van de CMX20T en dat is CMX20DT.


Bestelnummer: CMX20T
Leverbaar in wit en zwart


Downloads