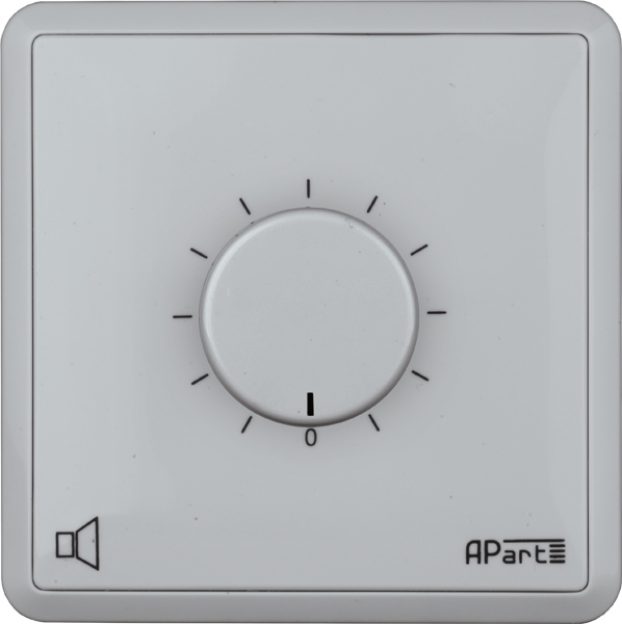 E-VOLST
Bestelnummer: 10086
Niet op voorraad. Levertijd 14 dagen
APART Stereo, 2X20 watts volume control, white.
Er wordt gebruikt gemaakt van dubbele transformator (stereo).
Alleen leverbaar in het wit.
Niet leverbaar in het zwart.
The Apart E-VOLST is a 4 ohms, low impedance stereo volume control that can handle up to 2 x 40 watts of power. It is very versatile thanks to the step-by-step attenuation in 6 steps.
The E-VOLST is built on a universal chassis that easily can be integrated with Gira, Jung and Euro. It can only be used with E-MODON as a surface mounted volume control.
Bestelnummer: E-VOLST
Downloads