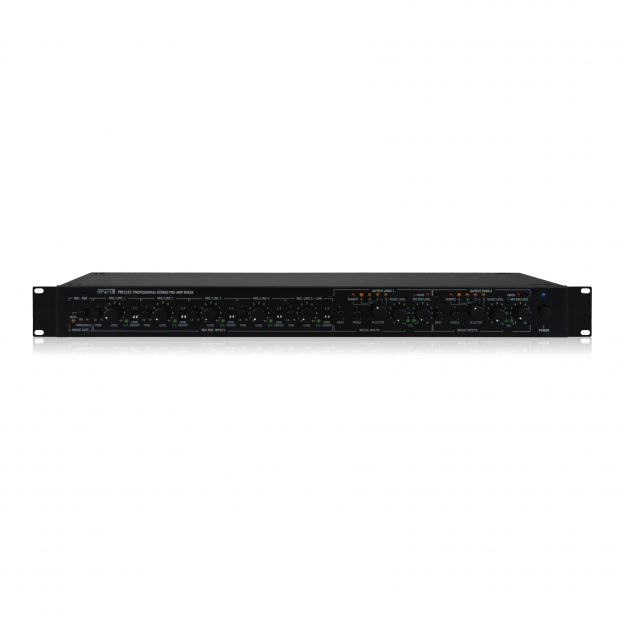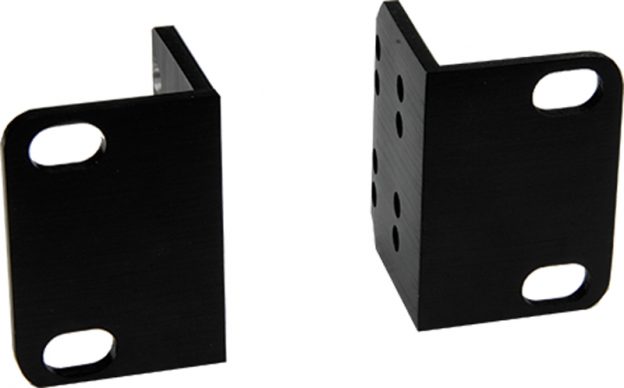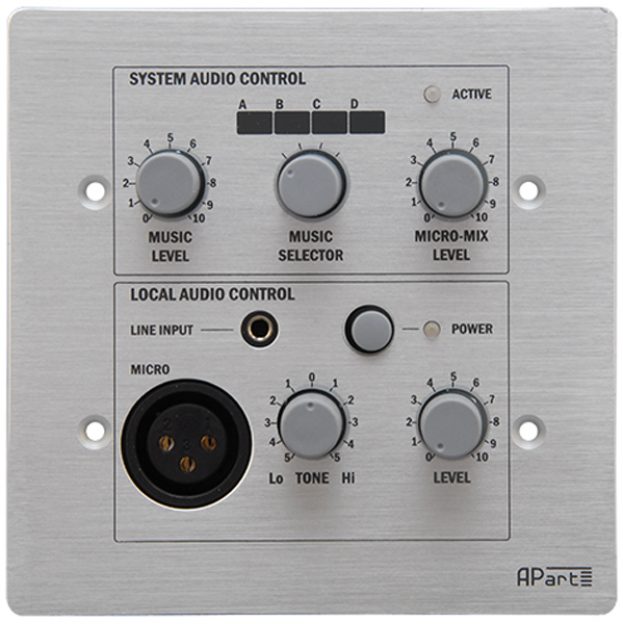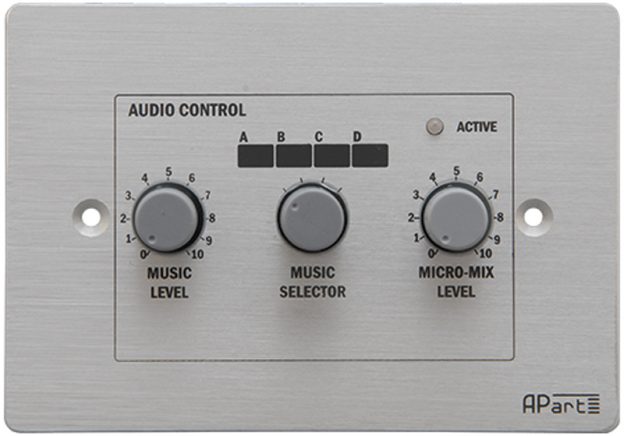 PM1122
Bestelnummer: 10133
Niet op voorraad. Levertijd 14 dagen
APART Stereo pre-amplifier/mixer, 4 stereo line inputs, 5 mic/line imputs, 2 stereo zones, 1U 19" rack mounting, black.

2 zones
4 stereo line inputs
5 mic/line inputs


The PM1122 is a stereo pre-amplifier ideal for 1 and 2 zone applications where you want to have a different volume setting and where a different sound source is needed. This pre-amplifier has 2 stereo output zones and up to 10 inputs (6 MIC-line and 4 line inputs). All MIC/line inputs can be assigned to zone 1, zone 2 or both output zones, what allows you to create a true 2-zone system.
Multiple remote control options are available for the PM1122. The PM1122R is an analogue wall control panel that has music level and micro mix level control and also a line input selector. The PM1122RL analogue wall control panel has the same functions as PM1122R but has an extra XLR microphone input and a balanced line input with volume and tone control (mini-jack). Both PM1122R and PM1122RL can be connected with the pre-amplifier via a UTP CAT5-cable.
In case you want to integrate the PM1122 in your complete AV solution, the serial control is available via the optional digital remote interface PM1122-INT (pc software is included).
The buttons of the unit can be covered with an included metal plate to avoid tampering of the settings. Thanks to all these possibilities, the PM1122 is an extremely versatile pre-amplifier that can be used in almost every application!
Bestelnummer: PM1122

Omroepen/paging
Wil je omroepen met een microfoon als priority, gebruik dan de MICPAT-D.
Tweede PM1122 koppelen: Link input achterzijde
Link input: this unbalanced cinch connector accepts the signal from another PM1122 in a chain. You could also use it as a mono unbalanced line 5 input. The level from this input is adjusted with the front mic/line 5 + link knob.
Downloads