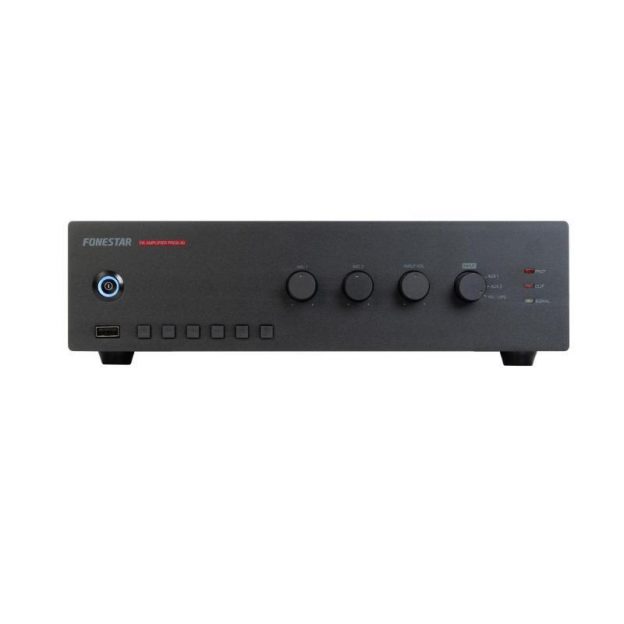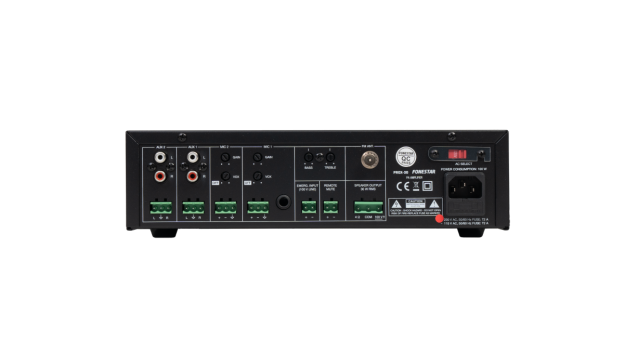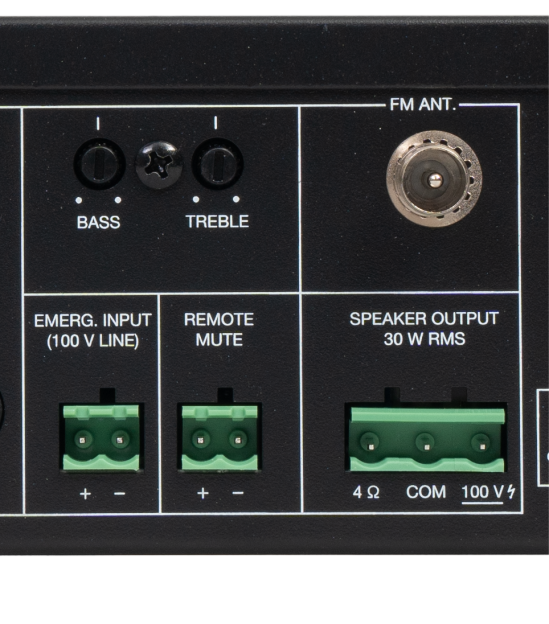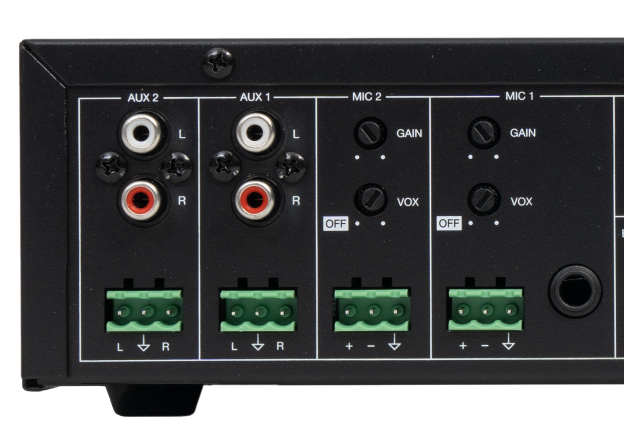 Fonestar PROX-30 - 30W mengversterker
Bestelnummer: 10909
Niet op voorraad.
100 Volt 30 Watt

Inputs:
1 balanced / unbalanced mic,
euroblock / 6.3 mm jack, 600 Ω 6 mV RMS
1 balanced mic, euroblock, 600 Ω 6 mV RMS
2 aux, euroblock / 2 x RCA, 47,000 Ω 300 mV RMS
1 x 100 V line , euroblock

Input priority.
Emergency Input 100V with maximum priority, attenuates all other inputs.
Mute by contact closure, attenuates all inputs except the 100V Emergency input.
Microphone 1 and 2 with priority over Aux and Playback inputs, by signal level, selectable.
Power on, protection, signal peak and output signal indicator lights.
Fanless induction cooling

Microphone volume
Selected input volume
Input selector
USB/FM player controls
Tone: bass and treble
Microphone gain and priority

IMPEDANCE: 4 Ω and 100 V line, euroblock
POWER SUPPLY: 230/115 V AC, 100 W
DIMENSIONS: 286 x 84 x 252 mm depth
WEIGHT: 3.8 kg
Website fabrikant: https://fonestar.com/en/prox-3...