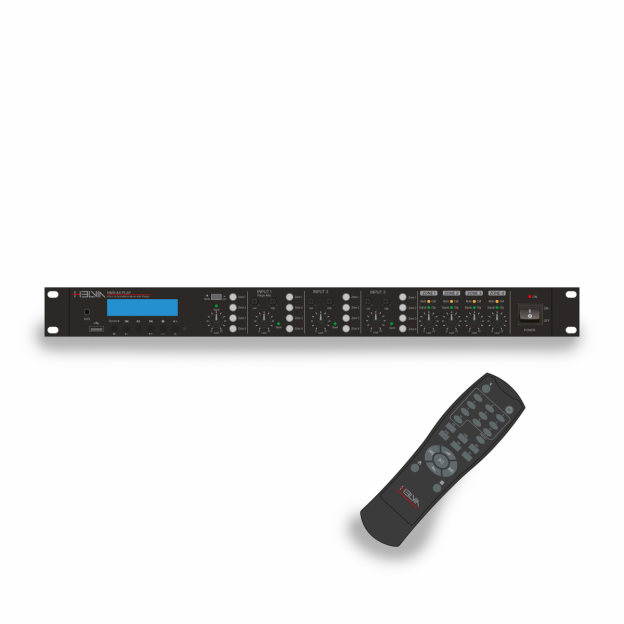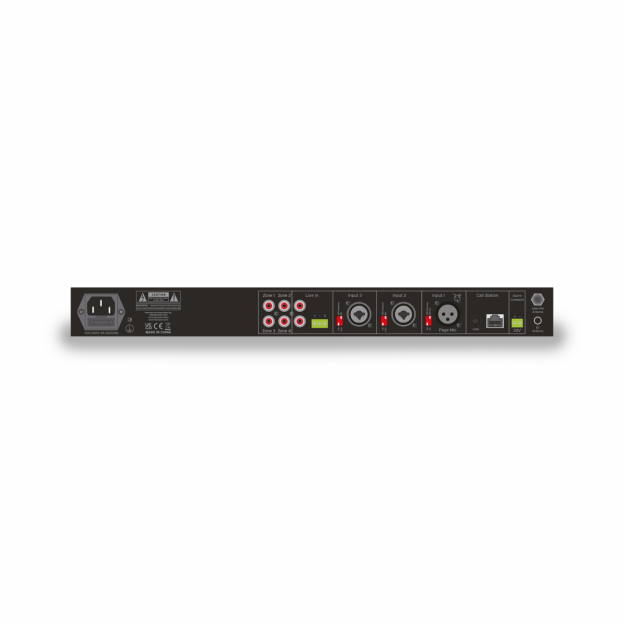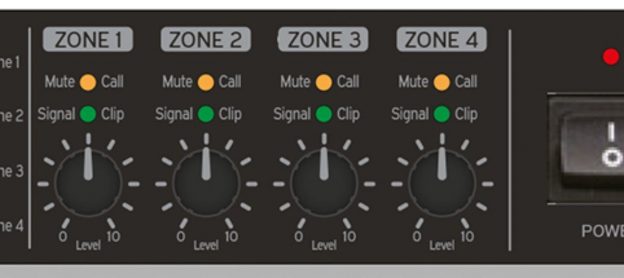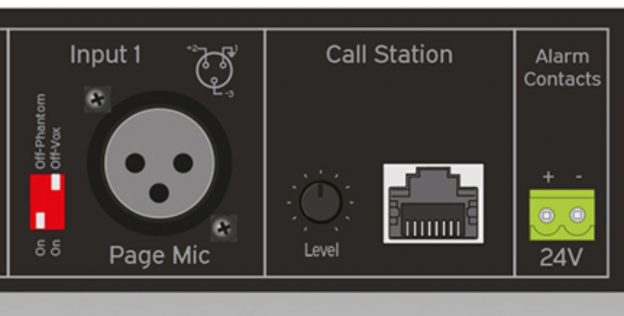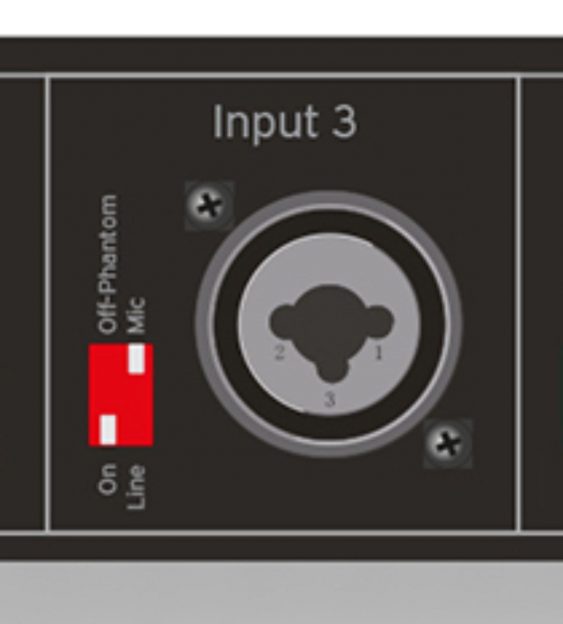 Helvia HMX-44 PLAY (Leverbaar Feb 2024)
Bestelnummer: 10922
Niet op voorraad.
Leverbaar februari 2024.
Helvia HMX-44 PLAY
HELVIA has thought to respond to the main needs of those involved in small-to-medium audio installations offering versatility and compactness in an integrated solution such as the HMX-44.

This is a little gem that integrates a matrix with a 4-input, 4-output mixer and a multimedia player. The mixer section provides 3 combo Mic-Line inputs with 48V Phantom, a front mini-jack stereo Line input combined with the multimedia player with DAB+, FM, USB, BT. Each input has independent level adjustment, and the 3 combo Mic/Line inputs also feature high and low tone adjustment.

All 4 inputs are assigned independently to the 4 zones, and each zone has output level control.

The HMX-44 provides connection with HMX-MIC microphone base station via RJ-45 connection. The station is equipped with alert chimes and allows the 4 zones to be selected independently.
Er is ook een paging mic leverbaar, de HMX-MIC.