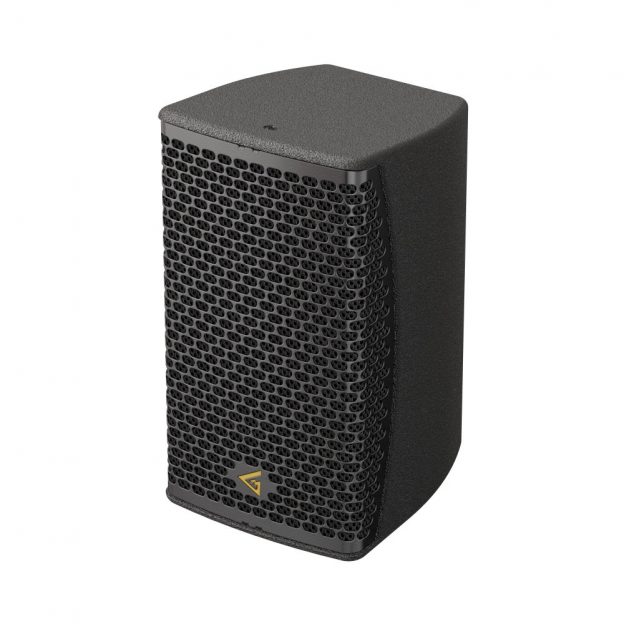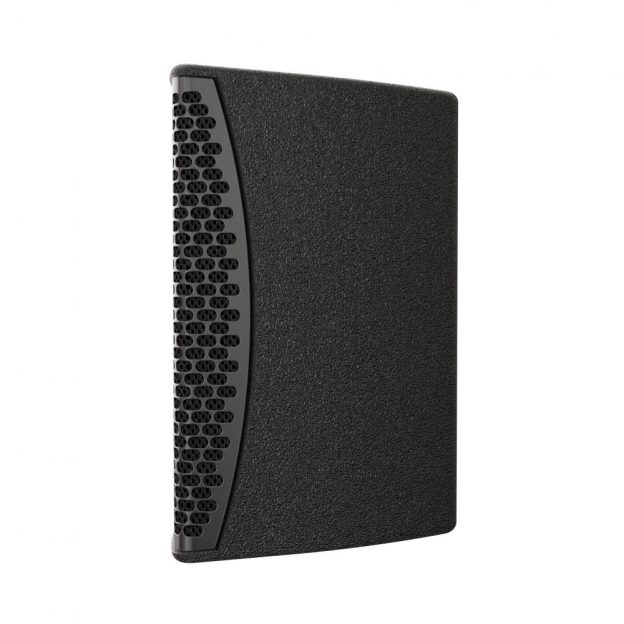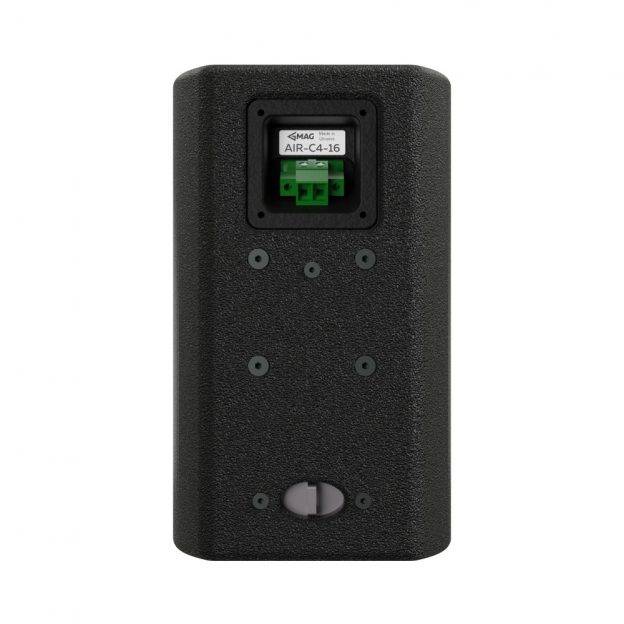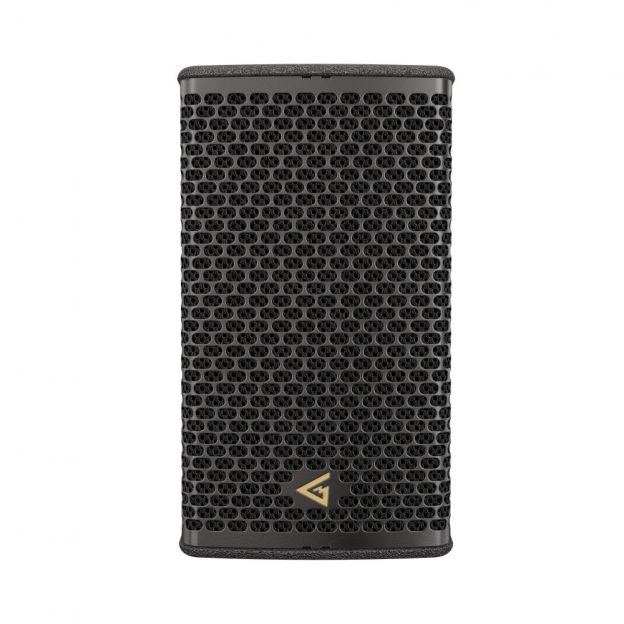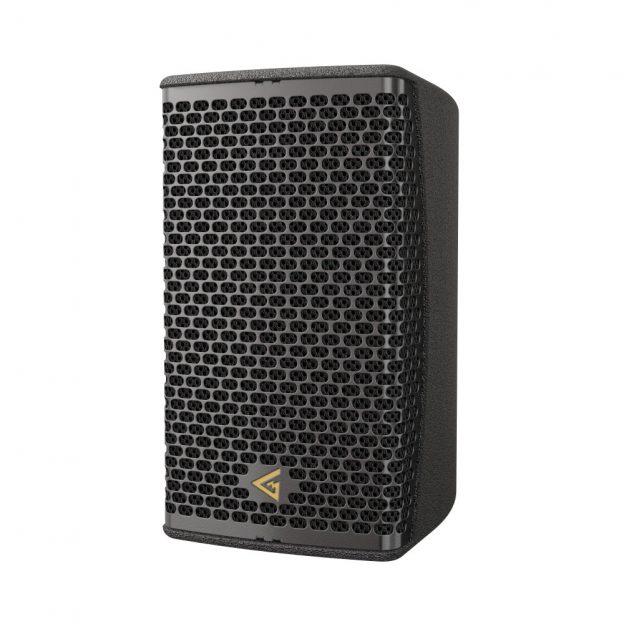 Mag Audio AIR-C4-16-BK-W incl. muurbeugel
Bestelnummer: 10951
Niet op voorraad.
Wordt geleverd inclusief muurbeugel.
The most compact system in the series, AIR-C4 has received the 4" woofer and an HF driver on a rotatable horn. It is compatible with horizontal and vertical adjustable mountings and is available in both Hi-Z and Lo-Z versions.

Main features:
• 50 W nominal power
• 4", 1" VC LF driver
• 117 dB Max SPL
• VESA 50x50, Safety mounting point

Frequency response (-10dB) 90 - 20000 Hz
Max SPL 1 117 dB
Sensitivity (1W/1m) 88 dB
LF Driver 4", 1" VC
HF Driver 1" carbon fiber diaphragm, 1" VC, ND magnet
Nominal Coverage Angle (Horizontal × Vertical) 100° x 70°, rotatable horn
Impedance 16 Ohm
Nominal power 2 50 W
Connections and physical data
Connectors Phoenix
Dimensions (WxHxD) 146 x 260 x 154 мм; 5,75" x 10,24" x 6,1"
Net weight 2,7 kg; 6 lbs
Shipping weight 3,5 kg; 7,7 lbs
Mounting VESA 50 x 50; Safety mounting point
Weather protection IP54 rated
Enclosure material Polycomp©, wear-resistant paint
Speaker protection Steel grill, acoustically transparent backing
WS beugel wordt meegeleverd: https://mag-audio.com/accessor...
Link naar de website van de fabrikant: https://mag-audio.com/products...
Downloads