Over ons
Mennegat Trading BV - the No.1 Distributor for Professional Audio equipment within Dutch region, with a 100% focus on audio equipment.

With 20 years of experience in one of the largest A/V markets in Europe, we cover The Netherlands via 12 region dealers, we supply to 100 of the best dutch system integrators and contractors available, tendering in all major local and European projects. And 2,900 AV rental companies and electral installers via our whole sale branch. Our four main target markets are corporate buildings, meeting spaces, franchise retail concepts and sport venues.

We're an exclusive distributor of the following brands: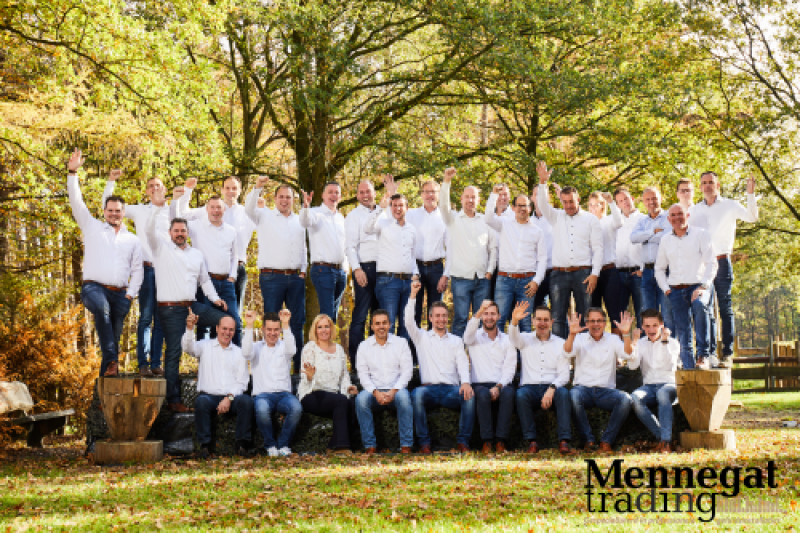 We can cover all of your local processing needs including:


Sales/Product presentation/Training
Online order portal
Local logistical supply with next day delivery
Order taking through field representation
Online and telephone back office support
Technical product support – online, phone and one-to-one
Top 3 ranking in Google in The Netherlands organic and Adwords
Daily social media updates covering LinkedIn and Facebook
After sales service, warranty and repair (fastest in NL)
Local language product website maintained weekly
Local marketing, local trade shows, dealer shows, local PR
Fully established distribution infrastructure
Fully focused and organized, we plan in advance with our partners to fully maximize the sales potential of this lucrative region, to ensure success over our competition through detailed and targeted cost-effective marketing solutions, and raise each new brand to the heights of our existing portfolio within the Dutch market
Manufacturers who want to work with us, please contact Herjan Mennegat via email herjan@mennegat.nl or phone +31547382500.

Circulair business: we have the ambition to positively effect our distribution supply chain in a circulair way of thinking. A combination of green audio power with innovative recycling procedures to take our responsibility for a better environment.

This site is only in dutch as we are specialised in Pro AV installation in The Netherlands. You can contact us by phone, we speak English, German and Dutch, phone +31547382500.